We're all seeking quicker, easier, more efficient, and reliable ways of doing things, whether that's learning to cook, fixing something, studying, or recruiting.
In this fast-paced world, we all have a desire for instant results. Instant but effective. Therefore, it comes as no surprise that you'll be wanting to fill that vacant role with the perfect candidate in a jiffy.
No matter what the position, at DukeMed we'll find out just what makes you tick. What's under the bonnet that drives you forward when you put your pedal to your business metal that takes us to a whole new level. An understanding of your culture. Your focus. The type of employees you want.
Are you wondering how we do this? Well, read on to find out.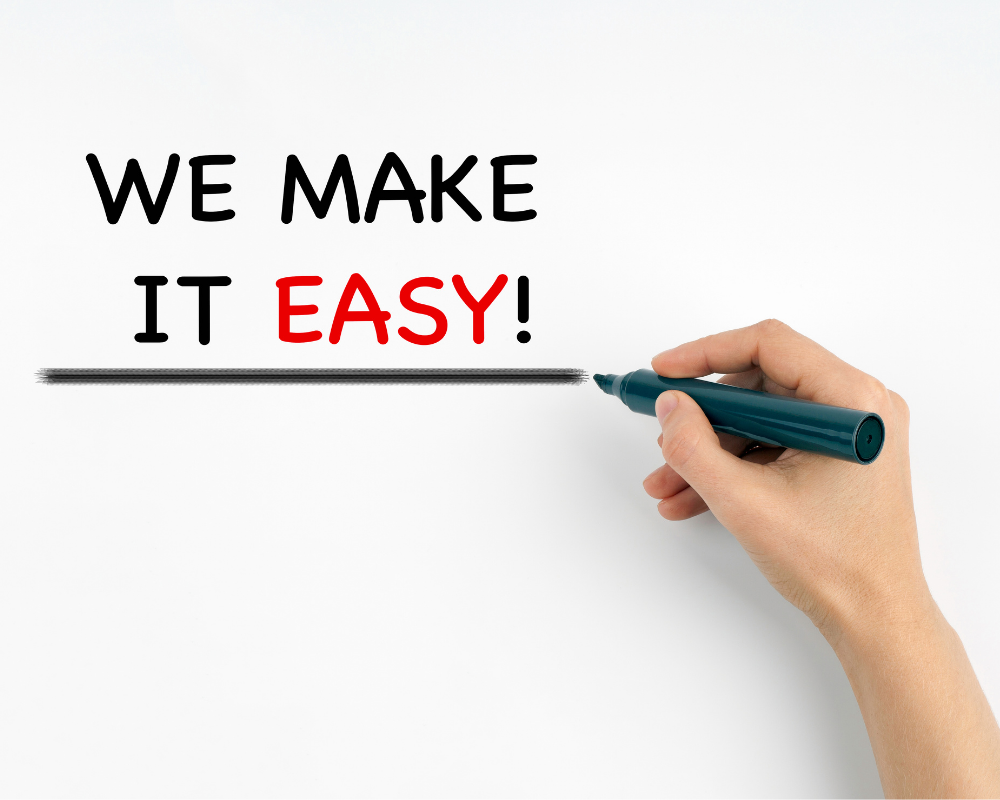 Open and clear communication
With open channels of communication, we learn from every client and every candidate, which can lead to great business relationships. There more we work together, the better it gets.
​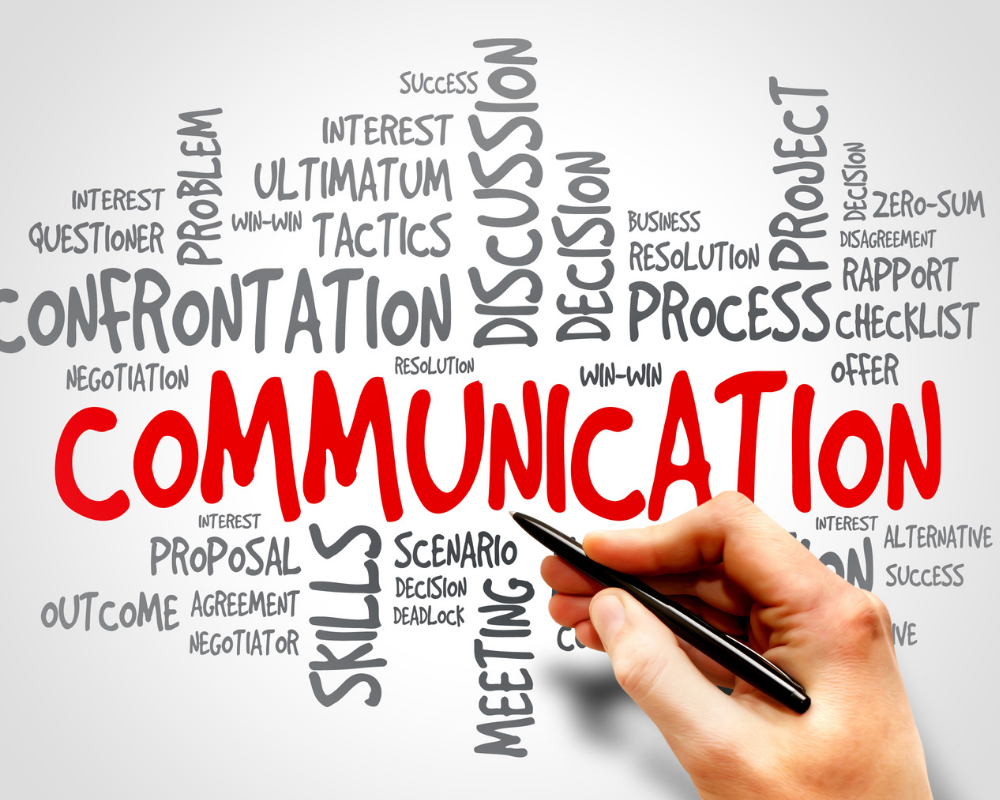 Rigorous screening process
You want to find the best medical device specialists for your company to help your business thrive. But you want way more than a fancy CV. You want the right blend of talent, ability, and style. The right fit.
Our candidates have been through a rigorous screening process to ensure they're at the top of their game. In-depth interviews, networking, and careful reference checks are a given.
So, when we put a candidate forward, you know they have the qualifications, abilities, and focus that fit the bill.
​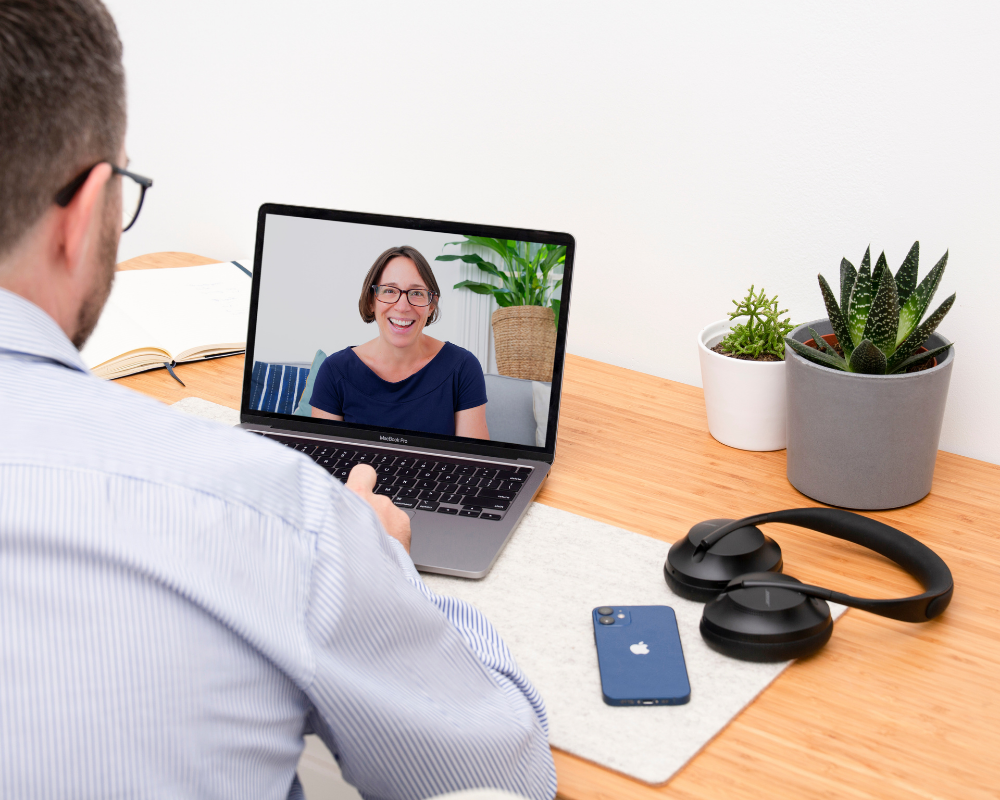 Clever use of advanced technology
We make the whole process simple – and transparent for you. We use technology in a smart, streamlined way, always intending to improve your experience with us.
Two of the key advanced features you can benefit from are:
1. The Talent Dashboard
This is a specialist video interviewing software through which you can screen candidates. Think of it as a solo interview. Instead of sending you over resumes and trying to find a time to catch up with you to keep things moving, we send you a link to our co-branded ODRO portal also known as, "Talent Dashboard."
The Talent Dashboard will highlight our shortlisted candidate videos, resumes, salary info, notice period, references, plus any other documents you want us to include, ready for review. Not only this, but you and your team can interact with our shortlist with likes, comments, call back and interview requests, which notifies us in real-time as you do!
​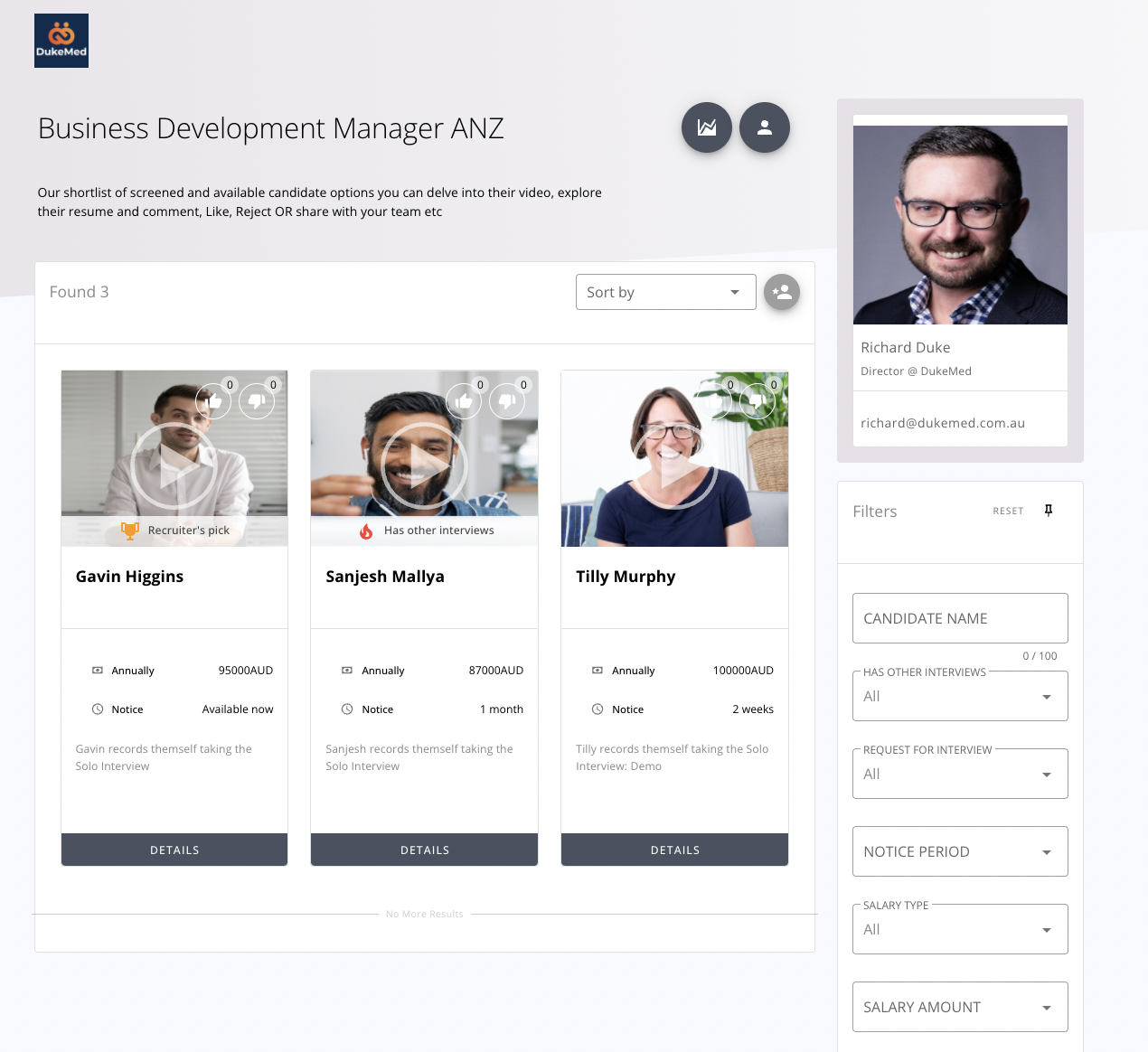 2. Automated referencing
You can now hire with confidence. How? At DukeMed, we use Vitay's automated reference checking software, so you can save time, hire better candidates, and increase employee retention rates.
Vitay's mobile-friendly platform allows us to request references within 60 seconds and receive feedback within 24 hours. So, you no longer have to wait days to reference-check the perfect candidate.
With this digital referencing system embedded in our recruitment process, at DukeMed, we send only the highest quality candidates to you, so you can interview and hire with confidence.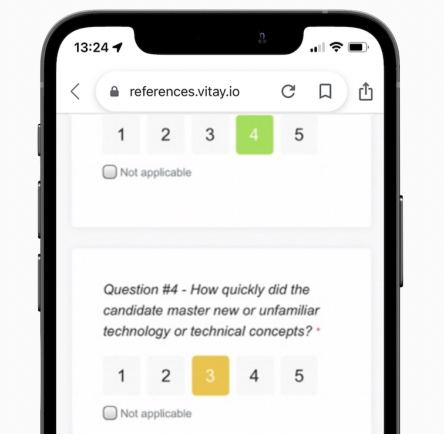 Hire better. Hire faster. Hire intelligently.
Are you currently on the hunt for the perfect candidate?
Let DukeMed make the recruitment process easy and breezy for you.
Give me a call on +61408455477 or book a free briefing session through Calendly to share what you're looking for, and we'll work together with you to help you hire better and hire faster.