​The new era of virtual interviews
Remember the days when we used to dress up smart in our best attire for an interview? How we used to pre-plan how we were going to get there and the handshake? With times changing, new technological advances, and the changes brought by COVID-19, it seems those days are long gone. Especially as we now prepare for and undergo virtual interviews from the comfort of our home. However, that's not to say that they're still not as nerve-racking as face-to-face interviews, and we don't need to prepare. All this still counts.
So, if you're a novice to the world of video interviews, here are a few tips to get you prepped up and ready to smash your next virtual interview.
​
Tips to smash your next virtual interview
1. Prepare as you would for an in-person interview
Just because the interview is happening over Skype or Zoom, and you don't have to worry about all the travel prep, doesn't mean you don't need to prepare. You still need to prepare yourself mentally, research, and prep answers as you would in an in-person interview. Remember, the interviewer is still seeking the best candidate for the role.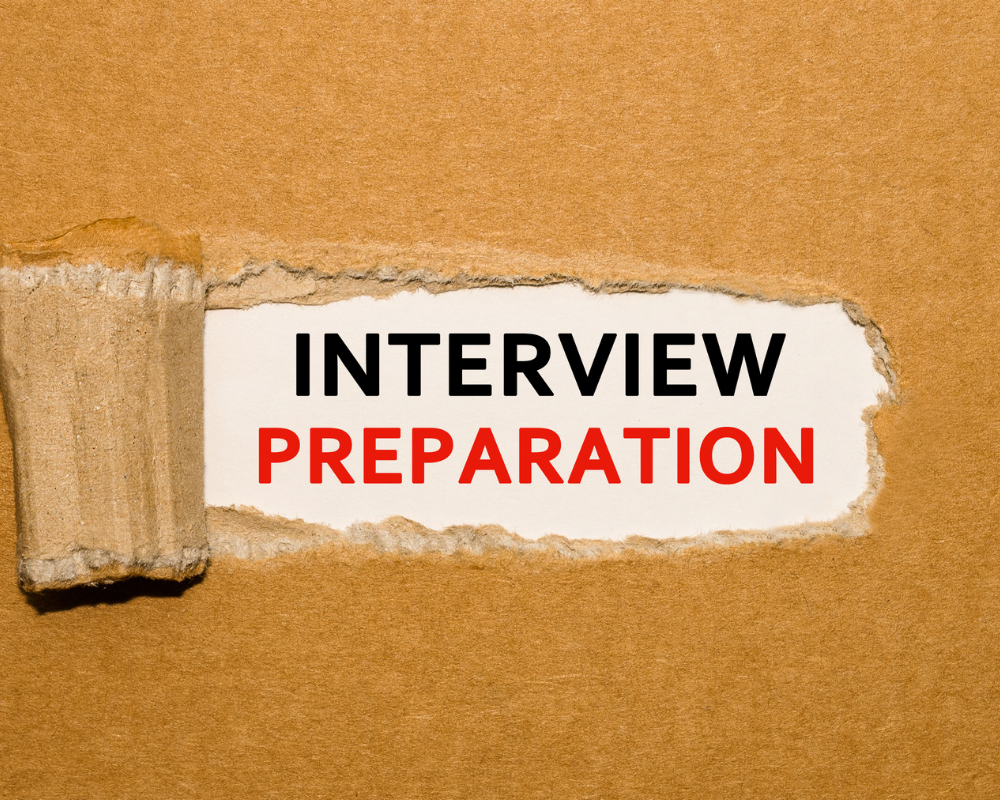 2. Dress to impress
Yes, you may be having the interview from the comfort of your living room, but smart professional attire over loungewear is highly recommended. Opt for a smart-casual look or dress professionally with a nice suit.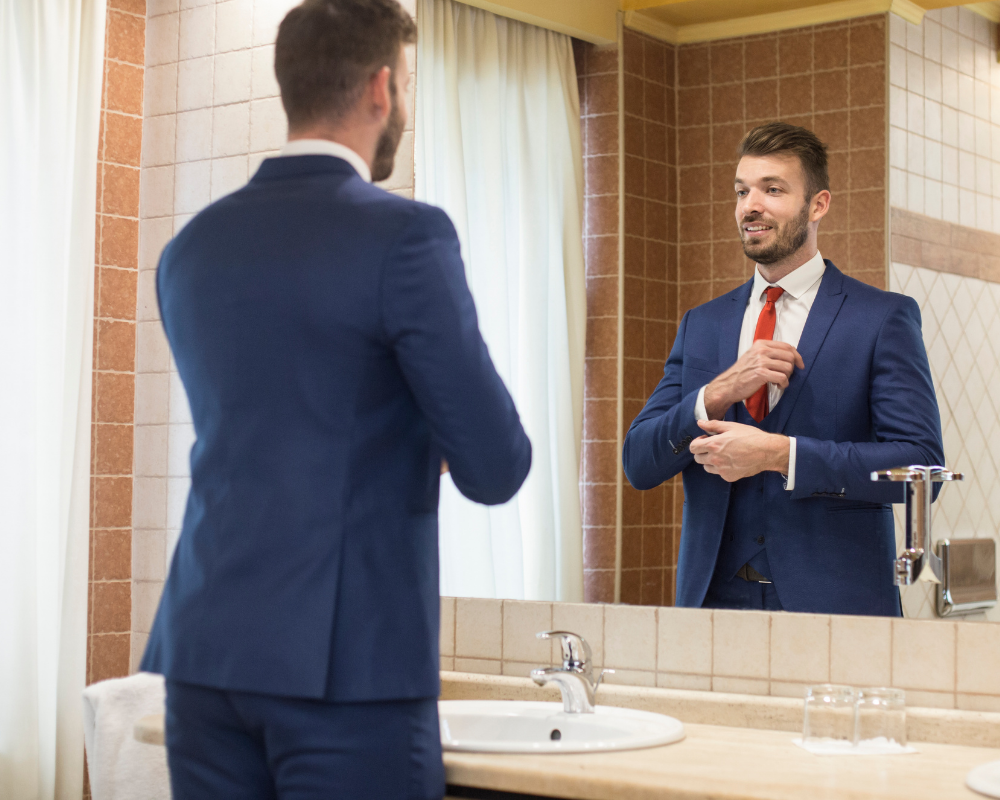 3. Test your technology beforehand
There's nothing worse than sitting down at your computer ready for an interview to find nothing is working. To avoid such stressful situations, test all your technology the night before and an hour or so before the interview. This includes:
· Your device (computer/laptop/mobile) through which you will be interviewing.
· Your internet connection.
· Ensuring your video conferencing software has downloaded correctly and is functioning, this includes the video and sound.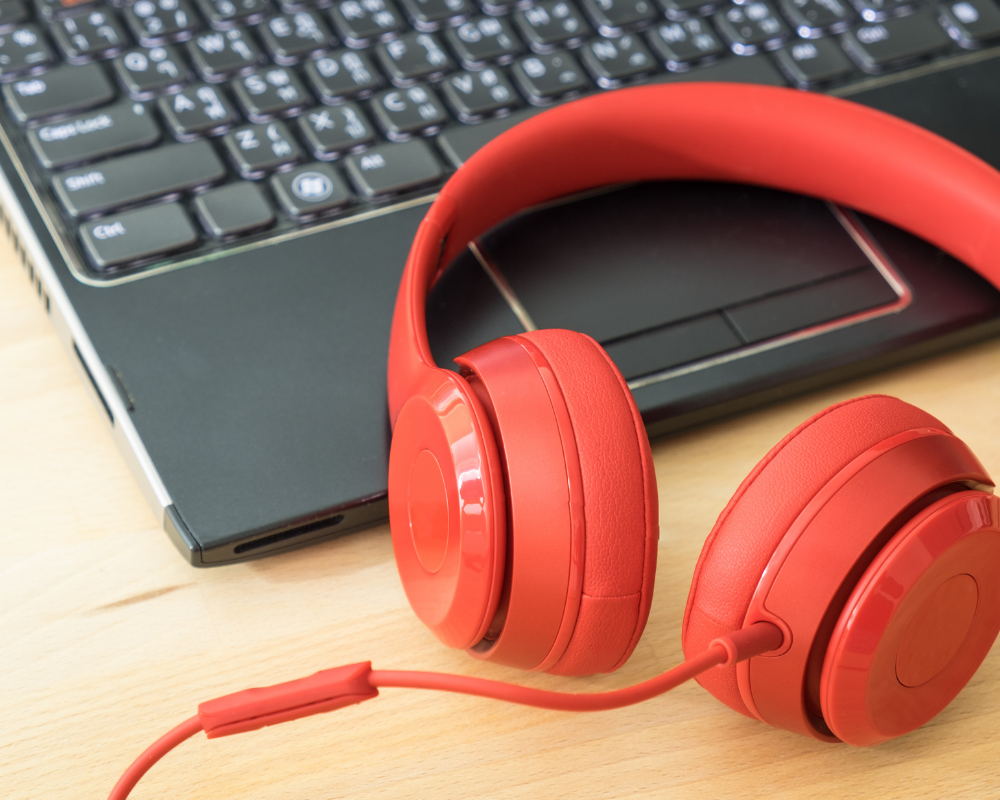 4. Get online at least 15 minutes earlier
Punctuality is still important in a virtual interview. Even more so to allow you to ensure everything is working as it should and so you can set up for the perfect first impression.
5. Set up your shot
So, you're all prepped, ready, and dressed to impress. But uh oh, your interviewer can only see your silhouette, or your forehead, or that pile of mess behind you is taking centre stage. To avoid such mishaps,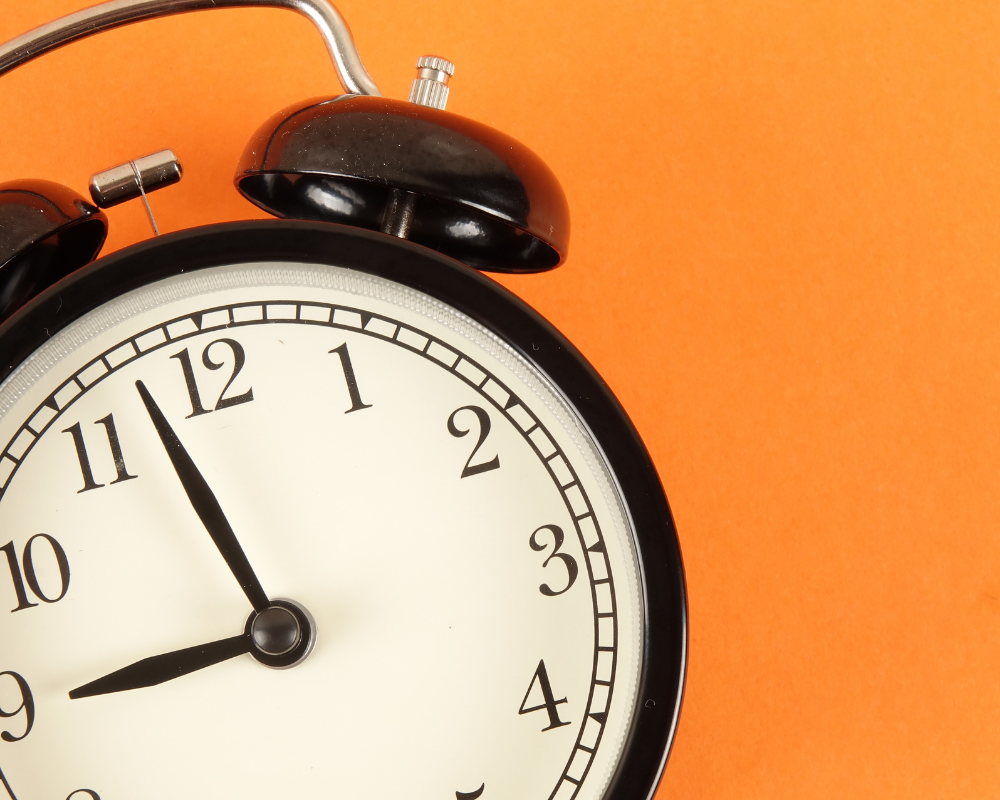 · Ensure your background is tidy and presentable. Remove any clutter to ensure you are the prime focus.
· Ensure you have plenty of natural light and the room you are in is well lit. Avoid sitting with the window behind you, as this will result in your image appearing dark.
· Position the camera to eye level, keeping your head and shoulders in the frame. However, ensure you don't sit too close to the camera or too far.


6. Silence is sweet
Choose a quiet space with no distractions and background noise to conduct your interview. Ensure your phone is on silent and make sure there are no unwanted disruptions. The last thing you want is your pet stealing the show in the background.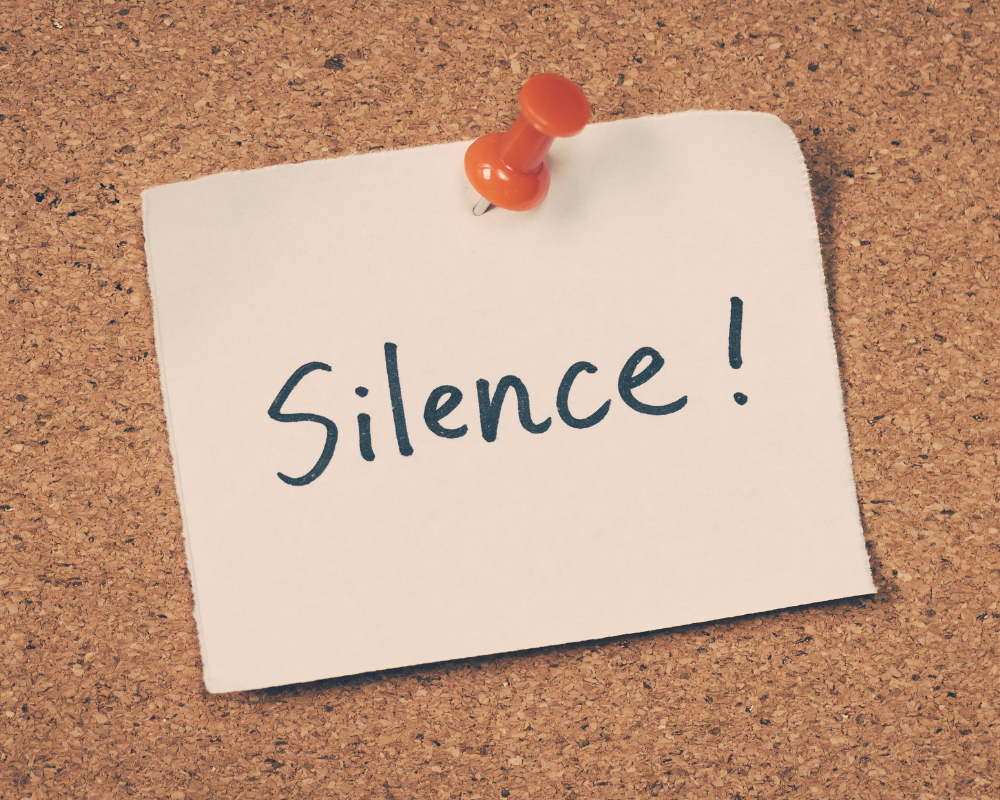 7. Have a backup plan
Sometimes, no matter how many tests you do and how well prepared you may be, technology may fail to deliver when you most need it. Be prepared to let the interviewer promptly know if this occurs and suggest an alternate solution, such as a traditional phone call or if the setting is perfect and your mobile is working, then a video conference via the mobile. However, I suggest this be a very last resort. And if you find you must use your phone because all else has failed, ensure you place it on a stand or a tripod. Do not hold it. The last thing you want is your interviewer seeing up your nose!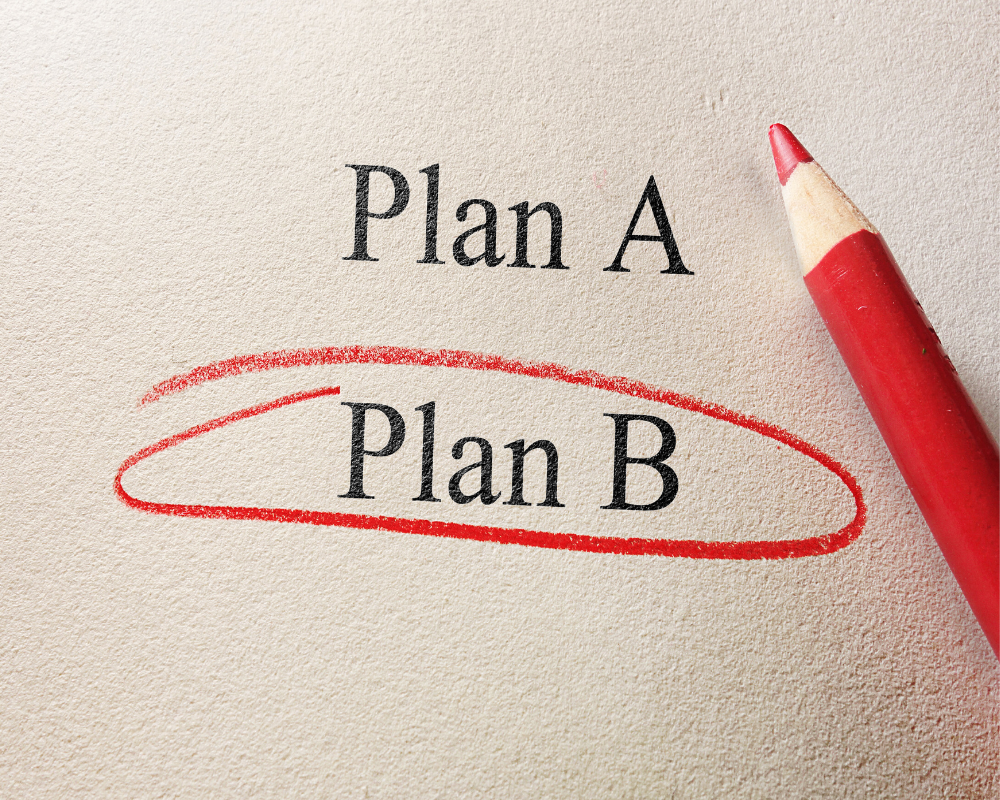 8. Maintain good body language and eye contact
· A tall, straight posture speaks confidence. It shows that you are alert. So, avoid going into your Hunchback of Notre Dame pose for the duration of the interview.
· Avoid pulling funny faces when asked a question that may create some confusion. Stay poised and take a moment to answer. Remember, they may not be in the room with you, but they can see your every move.
· Maintain eye contact to show you are engaged. But don't just stare at the screen like a zombie. The interviewer needs to know that you are engaged, so nod and smile where appropriate. This way, you can also avoid overriding their speech.


9. Build a rapport
Establishing a rapport is vital. It allows you to stand out from the other candidates by building a connection with the interviewer. Unlike in person, you may not be able to shake hands, but you can begin with a warm smile and the common courtesy of asking how the other person is and how their day is going. You'll be surprised at how these simple techniques can help create a connection.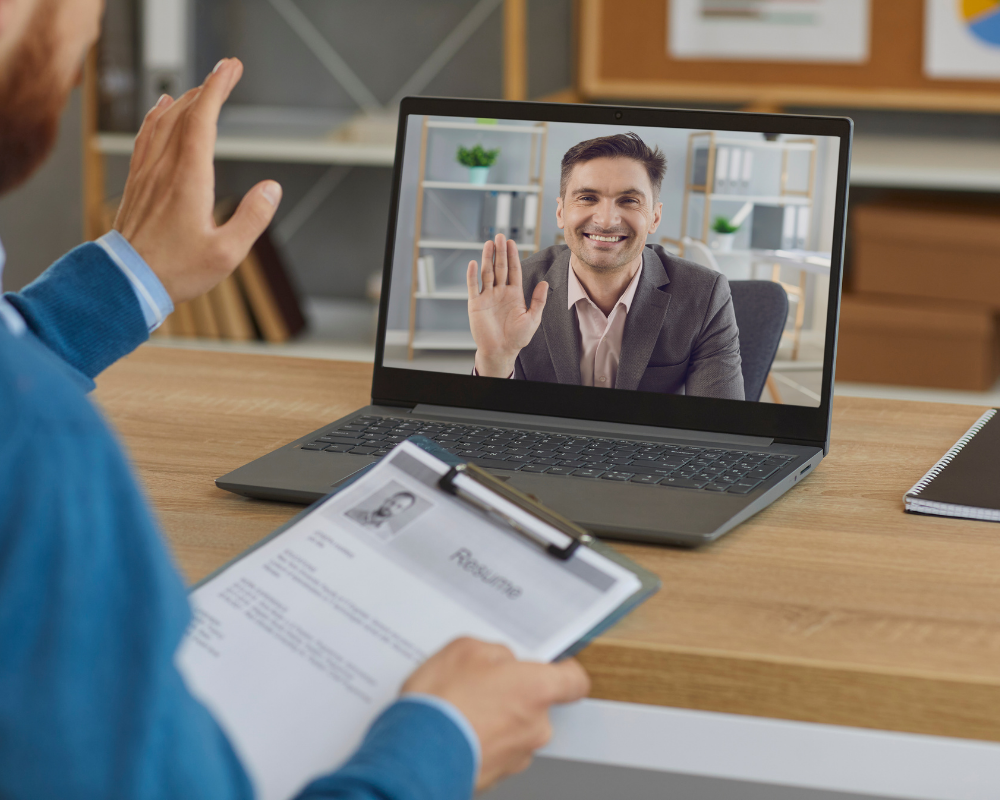 10. Follow up
Whether in person or virtual, it's always a good idea to send a follow-up email within 24 hours of your interview to thank the interviewer for their time. This small gesture of common courtesy can go a long way in making you a memorable candidate.
​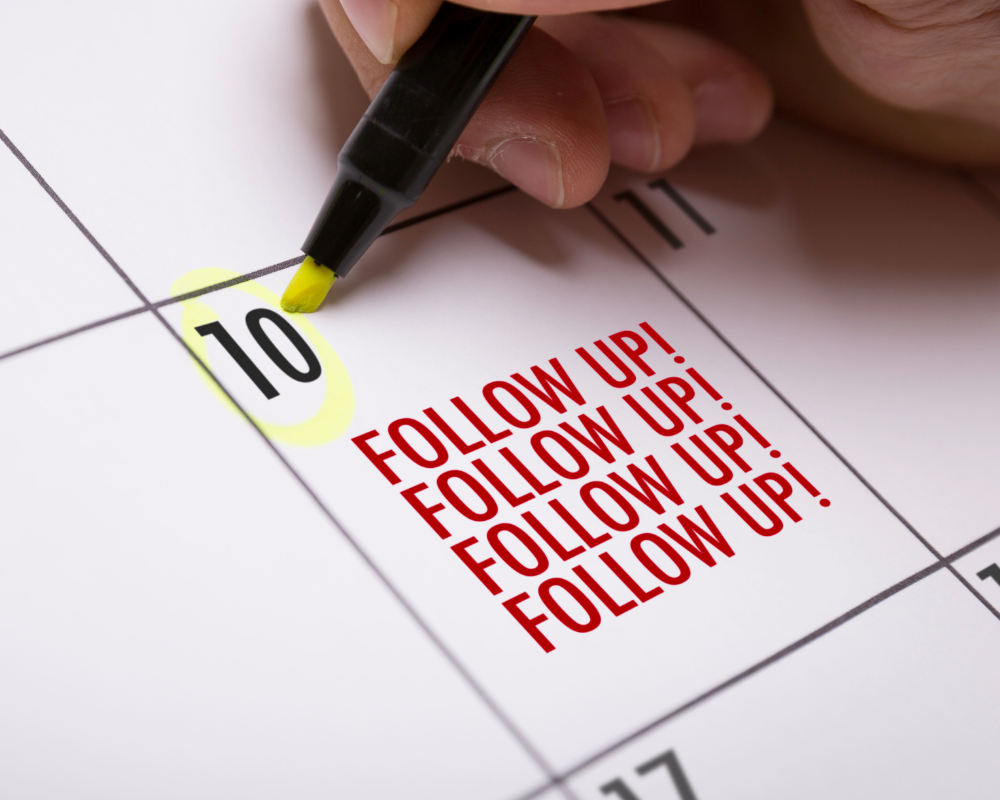 Virtual interview support tools
So, you've run through all the above steps and feel somewhat ready to smash that interview. But you're still nervous and need some reassurance.That's where some of these tools will help boost your confidence and help you land the job.
From staying calm when you know your nerves will get the better of you to body language tips and tricks, to virtual interview testing with a friend/family; these tools are worth saving to refer back to and to share with a friend that most needs them.
1. Ted talks to watch before a job interview.
2. 10 online resources that help you prep for the hardest interview questions.
3. Virtual interviews: tips for success podcast by Searching in San Diego.
4. LinkedIn: tools to help you prep for your next interview.
5. Interview tips and resources from Livecareer.com.
6. LinkedIn: How to prepare for an interview with device technologies.
Get prepared to stand out from the crowd
At DukeMed, we're here for you at every step of your career journey. So, if you've had that all-important call for an interview and are seeking some guidance, we're here to help you prepare so you can go smash that interview like a pro and land your dream job. Call 0408455477 to book a chat and get ready to enter your next opportunity with the best first impression.