​
A common question I get asked as a recruiter is "How do I take my career to the next level?" Of course, it makes sense that any engaged, ambitious professional will want to know how to improve and move up the career ladder.
All individuals start out and move forward with different strengths and weaknesses, therefore, the advice I provide for getting to that next level is always customised to you. That said, there are a few steps you can undertake to help grow your career which I have provided below. Some of these you may find you have already begun to apply. Nevertheless, go ahead, take a look and let's get growing!
​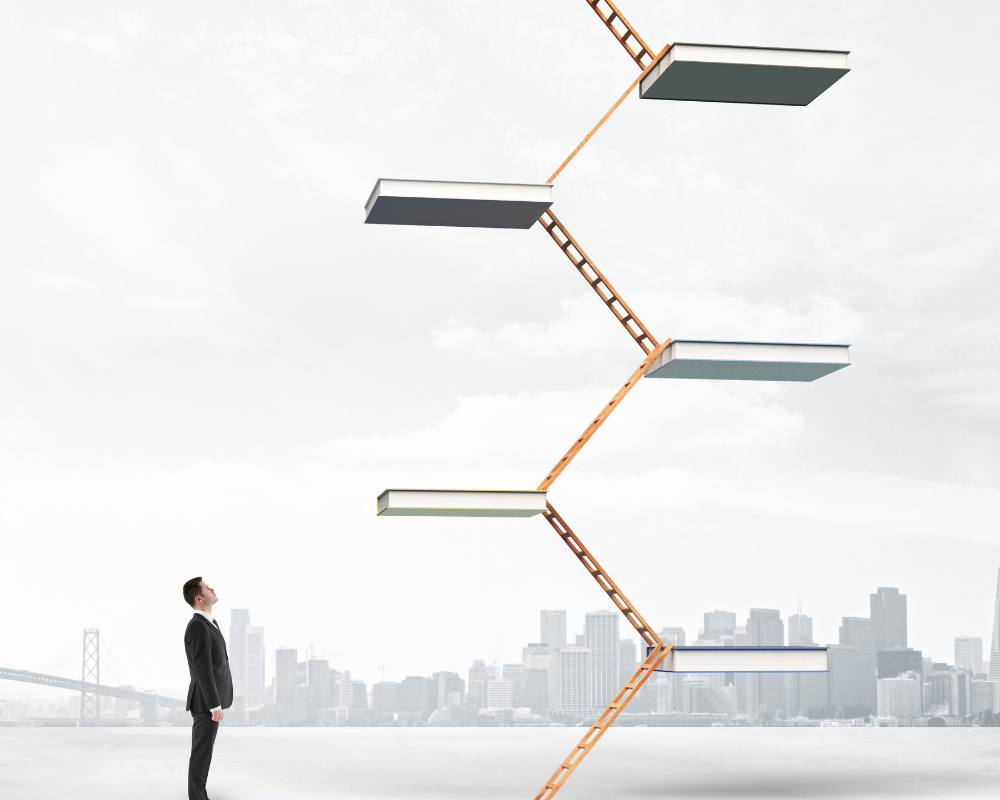 1. Define what next means to you.
There may be a more senior leadership role available that you may wish to pursue. But how do you know if an opportunity is the right step for you? In this instance, you may wish to consider your current skills and responsibilities and weigh them against those required for the senior position you are hoping to step into. While your current skills and responsibilities may measure up you may discover that certain elements are missing, e.g., you may require international exposure which you do not have. Ask yourself, what do I need to prioritise and add to my skills and responsibilities to get me to where I want to be?
2. Ask for more responsibilities.
By broadening your scope of work, you will gain more responsibilities and develop further skill sets which will prepare you for that next level. Start by expressing to your manager your willingness to take on more.
3. Careful communication.
While expressing your desires to level up, your boss may be supportive and guide you to help fill in skill or expertise gaps. However, a word of caution, before expressing such desires, be 100% certain that by doing so you will have scope to progress, and the opposite does not happen. By the opposite I mean, in some instances managers may worry that you may even leave and no longer be helpful.
It's always a good idea to keep your big moves confidential and only confide in trusted advisors and avoid sharing with friends/colleagues who may turn out to be devil's advocates.
4. Run a 'pre-mortem.'
By this, I mean anticipating what you need and can arrange to get the resources and help to mitigate any potential hindrances before they happen.
5. Get started with growing now.
Who says you must wait until you get the promotion to begin working on something? That's right! There's plenty you can do before you reach the next career level. Seek out opportunities and training that enable you to develop the skill sets you may currently be lacking.
Training courses: There are certainly many industry-specific training courses available for individuals within the MedTech industry. One such training provider is JemMed. Whilst they are also MedTech recruiters, they provide some of the best courses for would-be MedTech reps.
Podcasts: In today's day and age, learning is no longer limited to the classroom and books. We now have access to many platforms and sources of information to expand our knowledge. One such example is access to Podcasts. Easily accessible on your mobile phones, you can listen to them anywhere. If you're looking to expand your knowledge and grow I suggest you follow and listen to the MedTech Mentor podcasts for tips and guidance on cultivating a successful career in MedTech.
6. Build an executive-level presence and potential.
As you go higher up the chain you will have more senior-level interactions. Ensure you build on your communication skills and knowledge of the corporate environment. Similarly, as you rise up the chain, the work you do impacts not only those at the bottom line, but your visions also need to align with current management goals. This having said, work on ways to develop so that you become a credible source and the go-to person everyone wants to work with.​
7.Market yourself through networking
Whether it be businesses or an individual this applies to all. Until you don't put yourself out there and do some self-marketing nobody's going to know about you and what you have to offer. Networking is fundamental to grow your connections and you never know you may just build some supportive relationships that will propel you to the next level. A quick and easy way to do this is to jump onto LinkedIn and start connecting.
8. Don't shy away from asking for testimonials.
Once you know when it is the right time for you to take the next step forward, identify the people who can help sponsor you for that role and set of skills. These can be written testimonials to add to your CV or, as LinkedIn would call it, recommendations on social platforms like LinkedIn itself.
9. Build and expand relationships.
One interaction at a networking event is not going to be enough to turn a stranger into a supporter. Build the connection by sharing and communicating over topics of interest. E.g., when you first met them, they may have shown a deep interest in a particular topic, share results/updates etc. Give them a reason to notice you and your merits.
10. Make your ask.
Don't wait for an opportunity to arise or someone to walk up to you and give you the opportunity, or even for your manager to assume what you want in your career. Simply ask for it. Let it be known as to what your aspirations are and that you are willing to grow and develop your responsibilities and skills base to achieve it.
​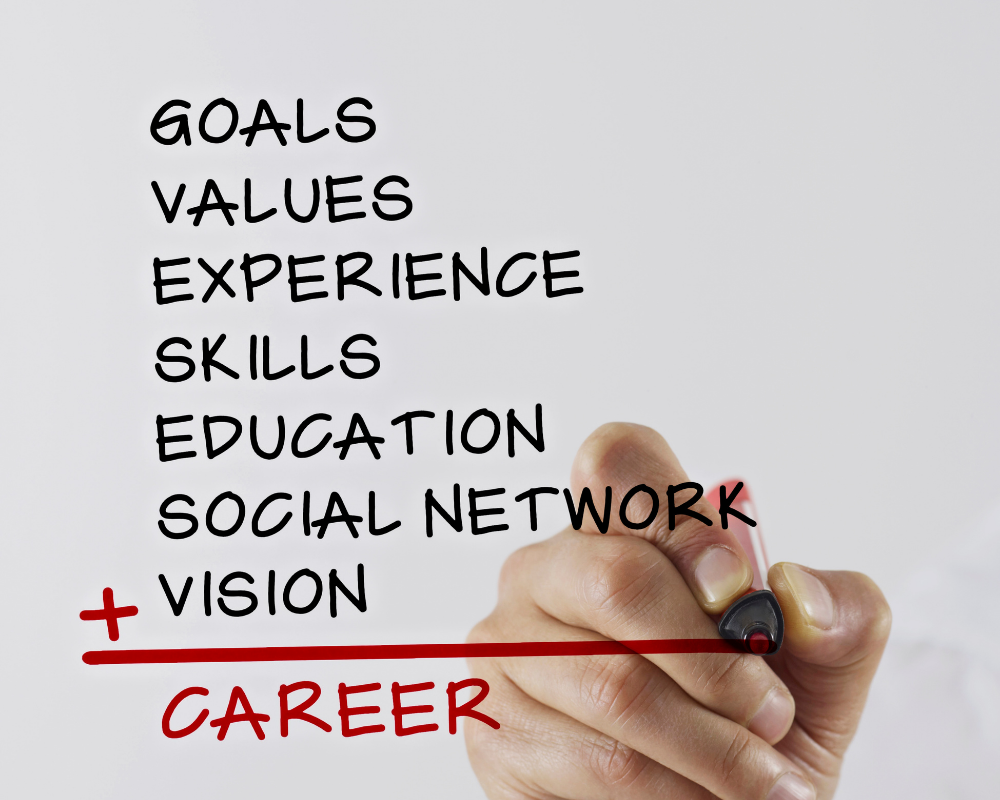 ​
Moving forward
Stepping forward into the next level that is right for you depends on several factors, therefore, I always recommend a one-on-one chat to develop and tailor a plan to suit your circumstances.
In the meantime, the above ten steps should provide you with an initial guide to start building your strategy to work out where you want to head and how you get there.
​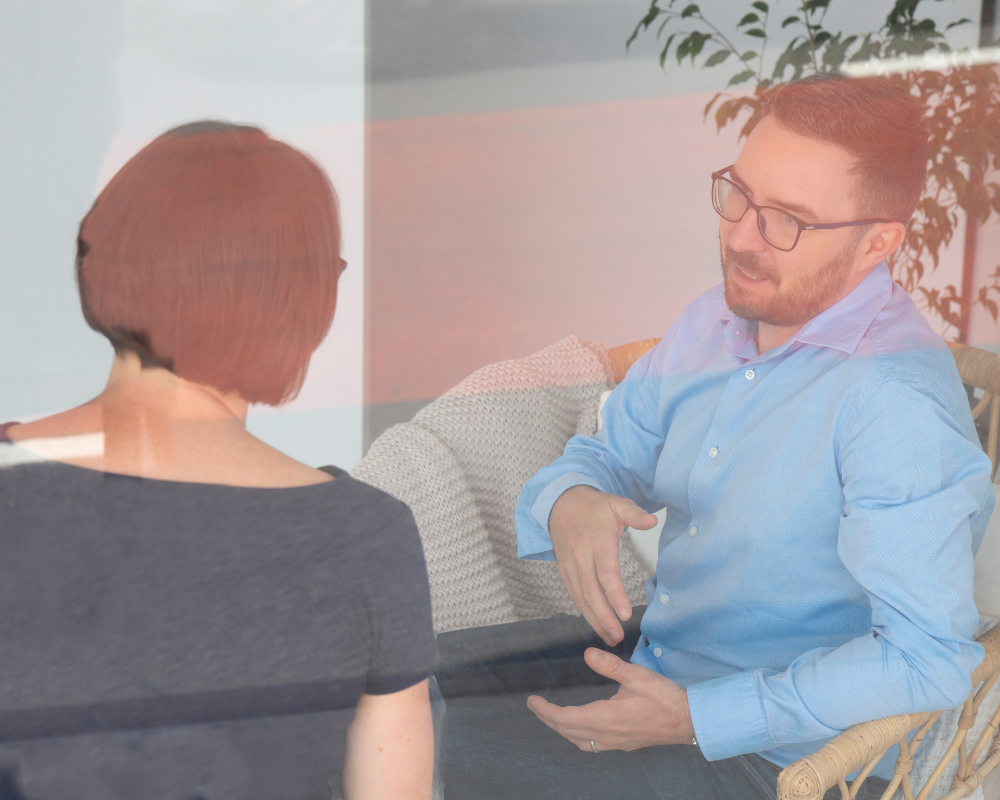 ​
Let's connect.
Are you looking for that next challenge and want to make the next move up? Let's chat. At DukeMed, our business is built around conversations, so give me a call on +61 408 455 477 or email info@dukemed.com.au and we will get back to you as a matter of priority.
​